9th April 2012. Leeds United fall victim to a 2-0 defeat at the hands of Derby County. Promotion pipe-dreams have been dashed weeks previous. Gutless performances and disappointment swamps Elland Road. As the final whistle rings around the rafters, Neil Warnock wanders towards Nigel Clough in order to shake hands with the victor of the day. He offers him the just congratulations and utters 'Enjoy this, you'll never see a Leeds United side like that again'.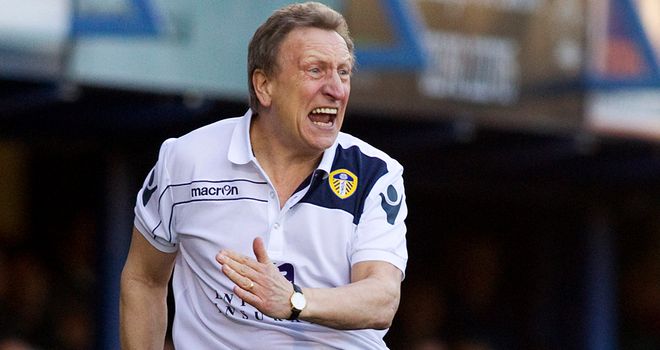 Of course, Nigel has the luxury of not owning a Leeds United season ticket. And whilst it took just 8 months before Derby tore a lacklustre Leeds side apart again, Clough didn't have to bear the uncomfortable demonstration put forward by Warnock's side week in, week out. That treat is offered but twice a year to divisional rivals.
It was unfair to judge Warnock too harshly based on his toying around with the remains of Simon Grayson's reign. Whilst the side lacked any creativity, passion or desire, it was tough to see how it could with success for the season rapidly falling out of reach. Even when mathematics suggested possibility, reality took the forefront of Leeds fans' minds.
Danny Pugh, Paul Connolly and Darren O'Dea don't really fit the token of a 'side to be proud of'. When Neil promised Leeds United something to be proud of, time obviously had to be taken to build. The remains of the 2011/12 season were cast a write-off. His time to be judged would come in the following camapign. We're here now, and we're still left without anything to be proud in, left wondering what has changed so that we can once again feel pride in our team.
Pride can't be taken from one-dimensional tactics which fail to deliver, nor can it be taken from the now clichéd following of stubbornness as the gaffer refuses to change the system in order to change proceedings on the field. Pride can't be taken from seeing the captain's armband carelessly tossed about from player to player without any consistency or strategy.
There is no more apathetic sight watching Alan Tate deciding between his two caricature options of mindlessly hoofing the ball out of touch or passing back to Paddy Kenny. There is no feeling of pride or joy watching Lee Peltier's inane attempts at defending, only to be rewarded with a second, third and fourth chance, just in a different position.
The club cannot expect to move forward whilst insisting on Michael Brown in his baby-grow Leeds shirt acting the enforcer. The fans cannot expect to feel optimistic from the embarrassing post-match interviews labelling horror shows as 'seven minutes of madness'. It's time for Neil to step up to the mark and make good on his promise of something for us to be proud of, as so far he's offered absolutely nothing.
Today's decimation at the hands of Hull City ranks as one of the worst performances seen under Warnock's tenure. Irrationality ensues after such a defeat, but the number of fans calling for Warnock's head is alarming. It is also understandable. It used to be a rarity when Leeds United would so easily buckle at the hands of a Hull or a Derby. These days, it's painfully predictable.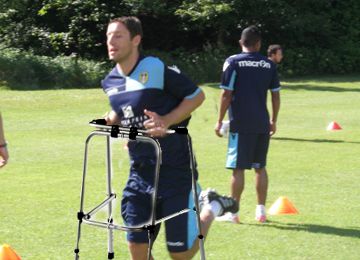 It's no wonder that we are turned over so easily when the tactics and line-up are so seemingly void of consideration, but rather dealt with through the simple act of a tossed set of rune stones. Re-assurance that Shaun Harvey is working overtime to bring in 'one or two' players hardly gets the blood boiling anymore. After the last few years, it puts doubt over whether or not that Season Ticket renewal form should actually be handed in.
Warnock's signings this season have already come to a total of near £3 Million. That total was diabolically funded by the departure of Robert Snodgrass, but remains a frightening symbol of what Warnock can do when backed with funds (further doubt can be thrown into the mix when we recall his previous days at Sheffield United, over £2.5 Million spent on Adi Akinbiyi and Neil Shipperley). GFH has re-iterated their belief in Warnock, and trust him to spend their investment in January. The fans have become increasingly pessimistic.
Before today's game, new Director David Haigh tweeted 'Let's have the support from the fans please, come back to
#
lufc
'. After eight years of heart-ache, it is no longer the responsibility of Leeds fans to blindly follow, fuelled on nothing but hope that the future will be different. The club needs to deliver and have merits to boast before pleading for fans to come back. It's time for the club to give us something to be proud of.